Watch the perfect sunset at Dubai Creek Harbor promenade
Dubai Creek Harbor provides the perfect setting for a breathtaking sunset, with its tranquil waters and iconic skyline forming a captivating backdrop. As the sun descends, the atmosphere transforms, painting the sky with a mesmerizing array of colors, creating an unforgettable and picture-perfect moment in one of the city's most picturesque locations.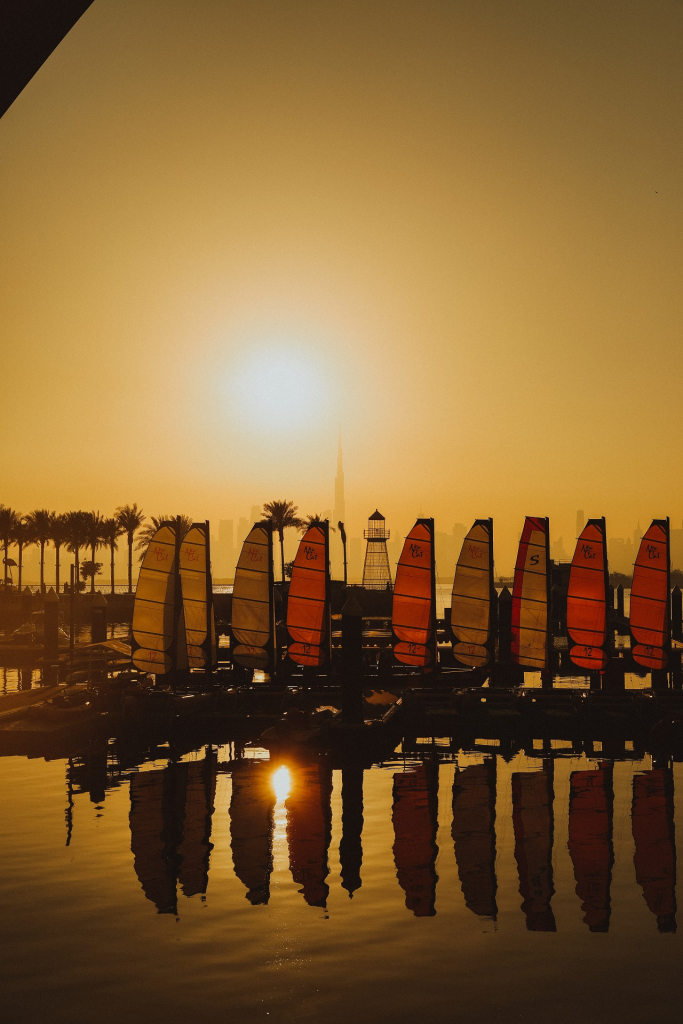 At the beginning of the promenade, there's a small marina where you can admire beautiful yachts and small sports sailboats. The entire waterfront is beautifully landscaped with planted greenery and various sculptures.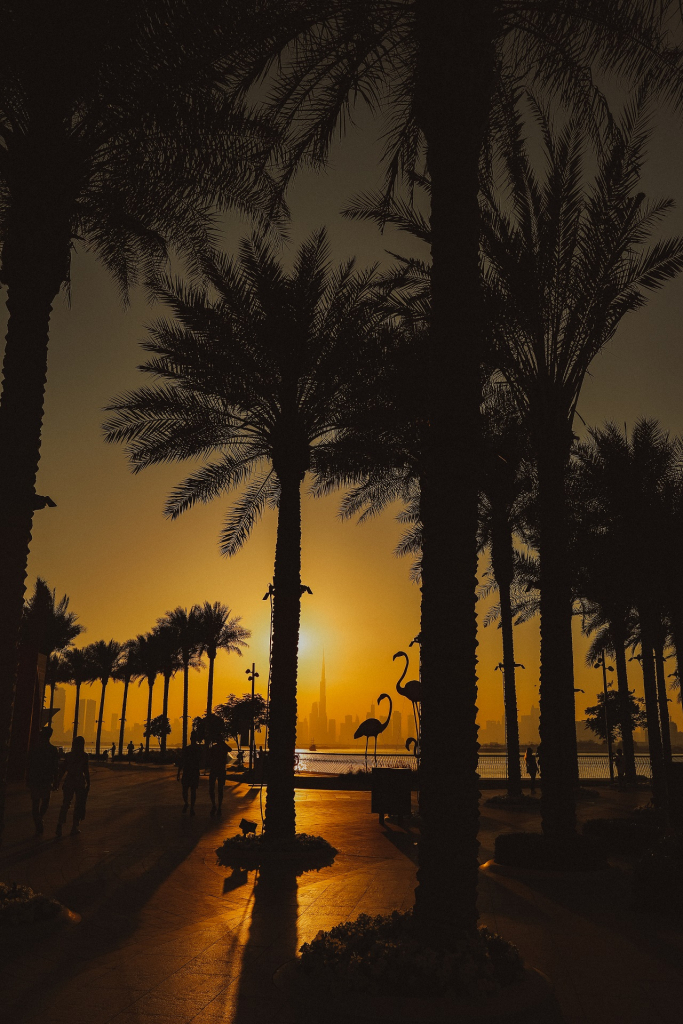 I was absolutely mesmerized by this incredible outdoor experience in Dubai, nestled at the heart of an innovative vision that seamlessly combines creativity and ingenuity. Positioned alongside the renowned Ras Al Khor wildlife sanctuary, famous for its enchanting flamingos, the attraction offers a breathtaking view of the iconic Burj Khalifa skyline. Greeting visitors with a charming marina boardwalk, the location provides a plethora of attractions catering to both the young and the young at heart.
The sun sets right behind the downtown skyscrapers, creating stunning silhouettes of the Burj Khalifa and other high-rise buildings.
Yes, there is still construction going on, but there's an amazing playground right along the wall that separates the promenade from the construction site. The play areas are very interesting and diverse, providing plenty of entertainment for children!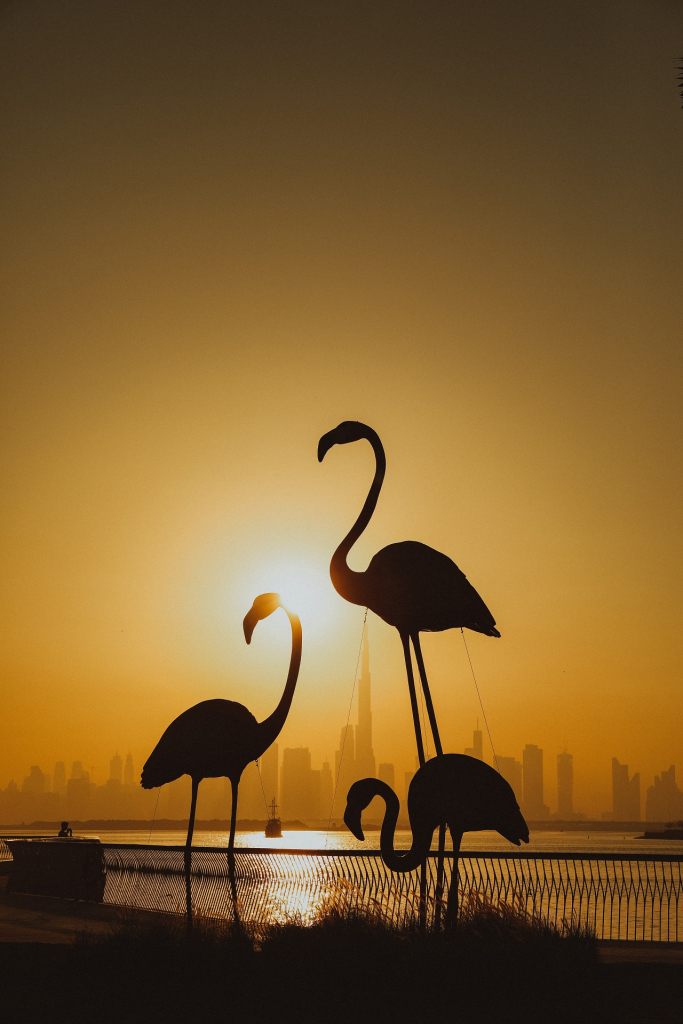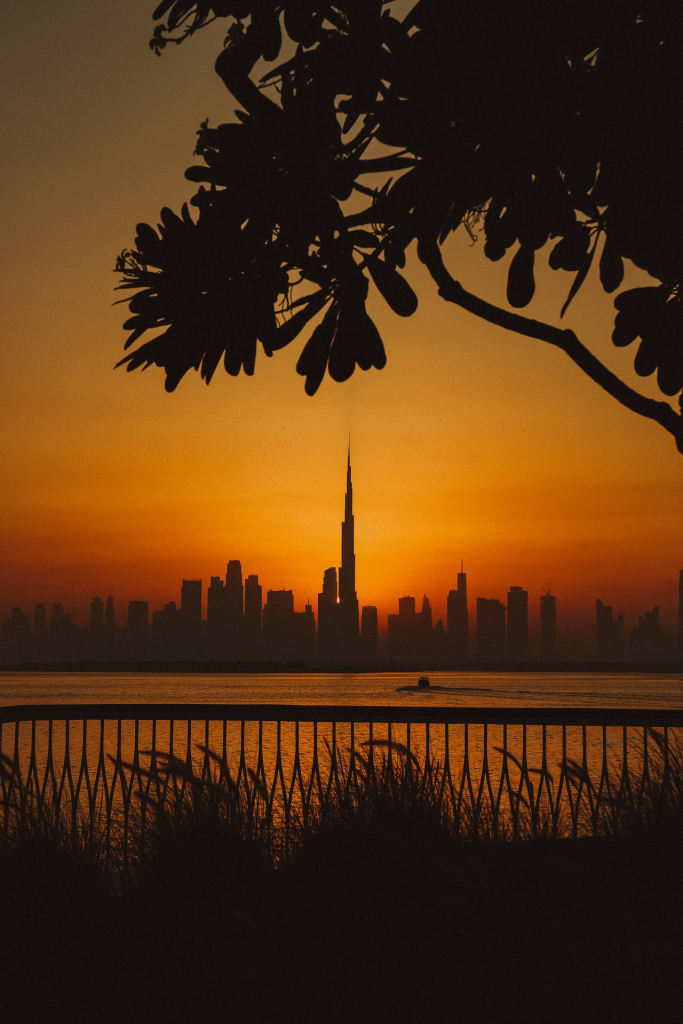 How to get there?
I'm not aware of any public transportation that goes there, most likely it doesn't exist. So, the only way to reach this place is by car, either your own or by taking a taxi. In Dubai, Uber and Grab are available, and you can book a taxi through one of these apps, or simply flag one down.
Here's the starting point for your stroll and where you can hail a taxi: https://maps.app.goo.gl/w1MQ9jzr7wV6ki4j9
Just head along the promenade from there towards the flamingo sculpture, and you'll pass all the beautiful viewpoints and the entire waterfront.