Autumn hiking in the mountains
The sun quickly descended behind the clouds that lay on the tops of the mountains and left behind only a few rays and an incredible colored haze. After his entry, it quickly got dark and became very cold. We climbed into the tent and, without undressing, wrapped ourselves in two sleeping bags at once, so as not to freeze at all. The temperature outside was approaching zero. I have never seen such an endless starry sky as on that night. One could get lost in the search for familiar constellations among this countless scattering of lights from distant worlds. It was impossible to tear myself away from this spectacle, and I felt my heart beat faster, experiencing delight from what I saw and thoughts about something more that this cosmos opened up in the sky and milk of the Milky Way spilled over the whole sky.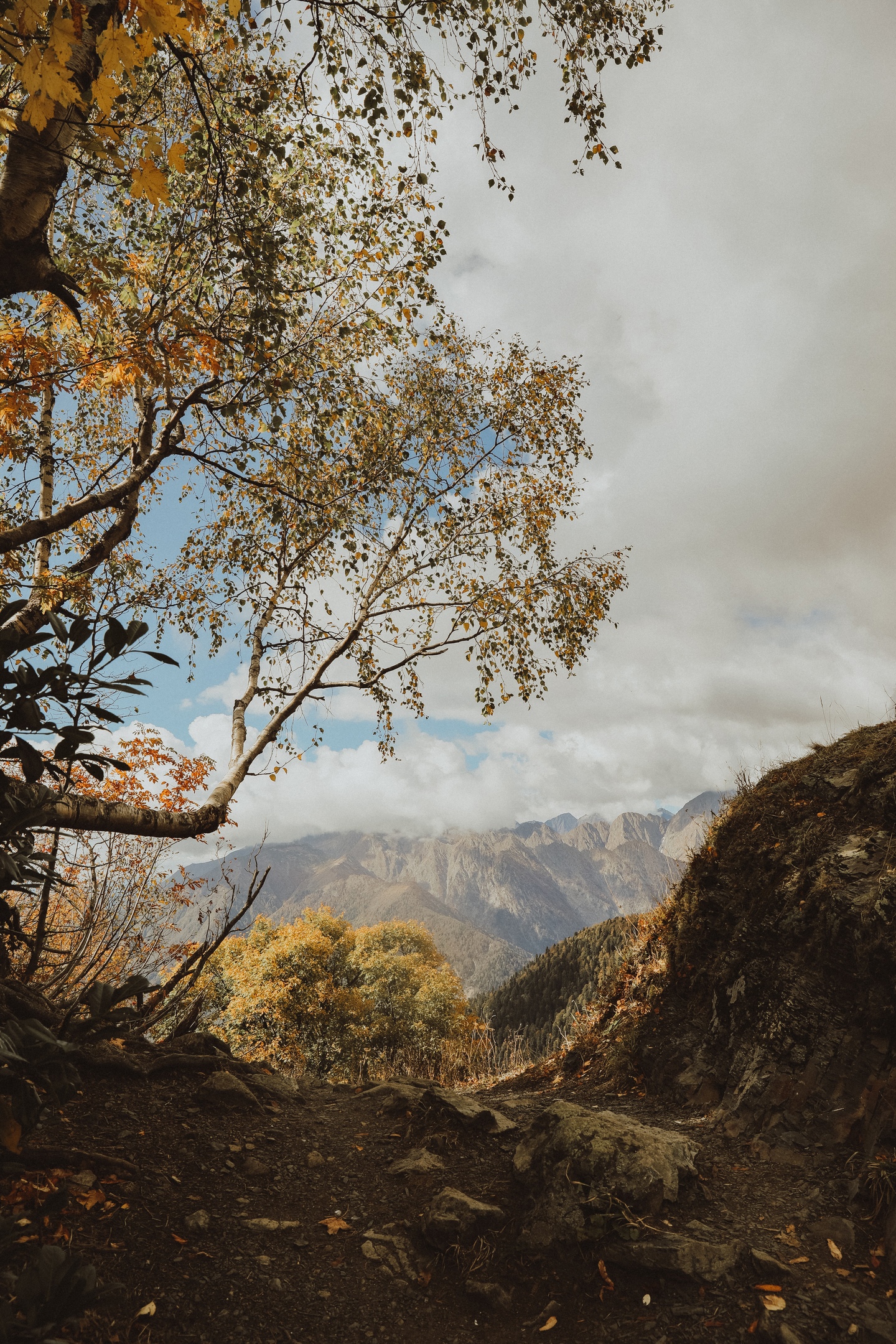 Slowly climbing the mountain along the forest path, giving way to trailrunners running past, we stopped every now and then to get a better look at the landscapes of the autumn mountains opening up to us.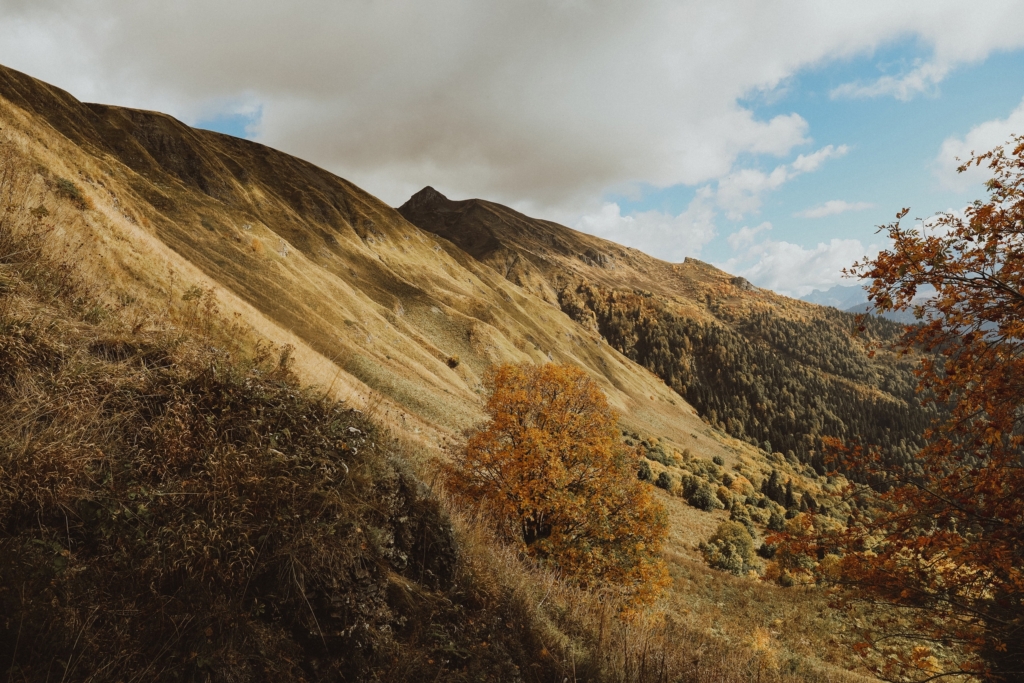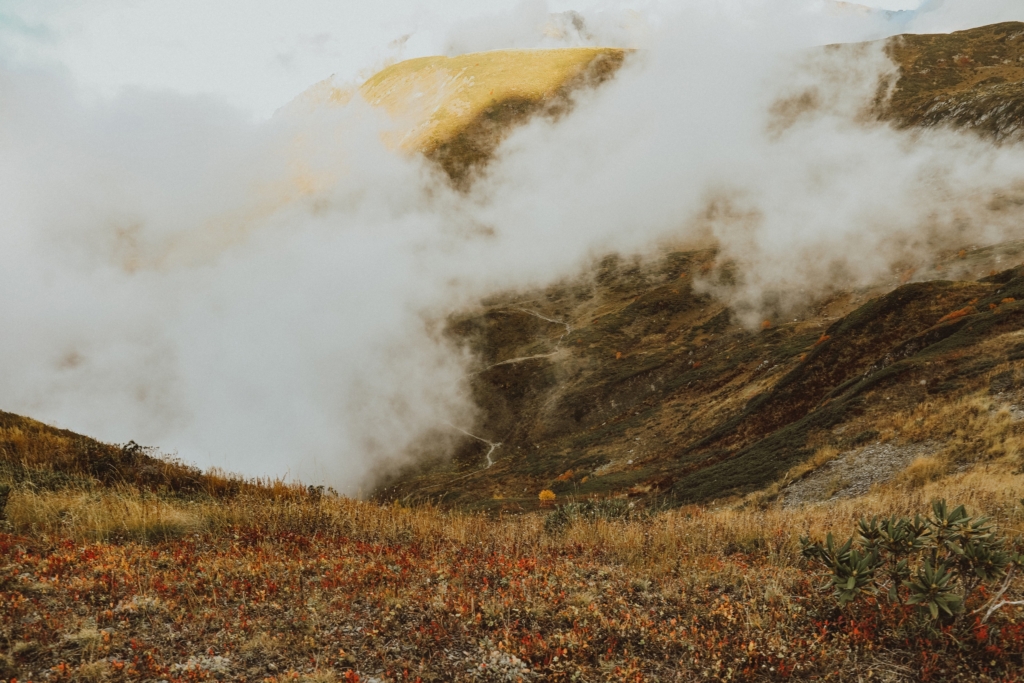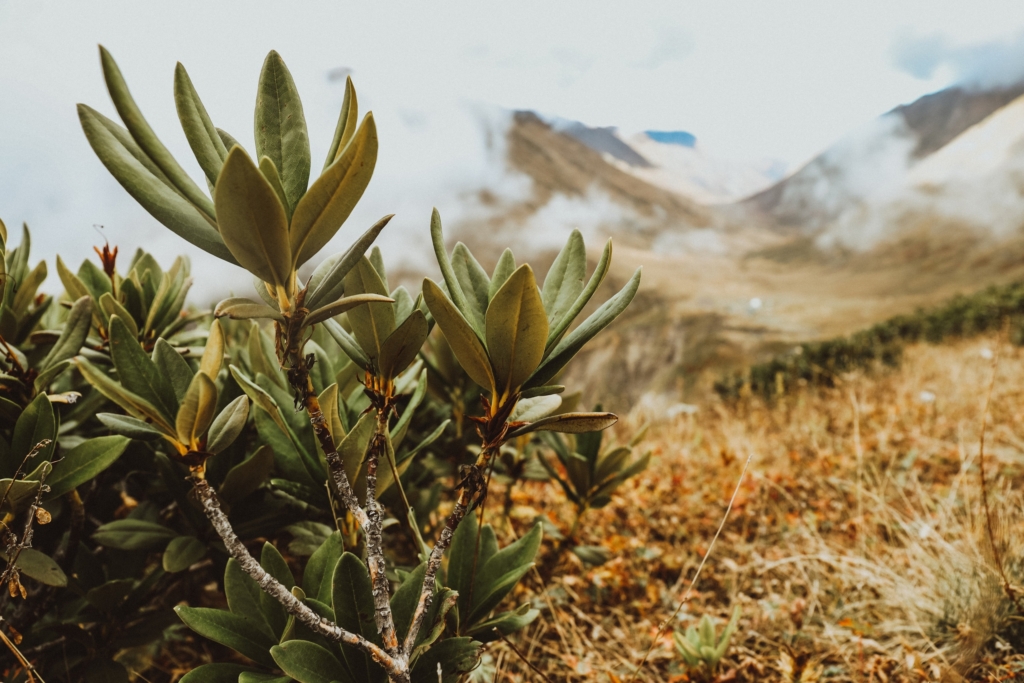 The weather in the mountains is unpredictable. We walked in this fog as if we were swimming in muddy water. The clothes were covered with moisture and from weak gusts of wind, which occasionally tried to disperse this thick air, it was cold. And so, in one of the gaps, we saw the camp in the distance. It turned out that there was very little left before it, it was already getting dark and we decided to hurry up and continued our journey without waiting for the cloud to fly away…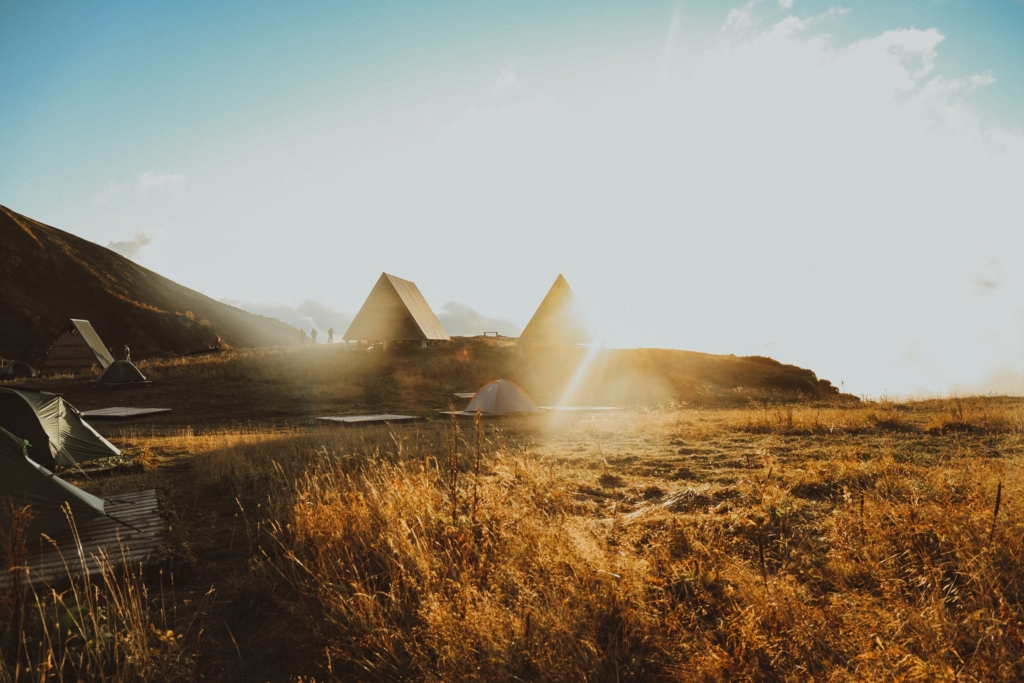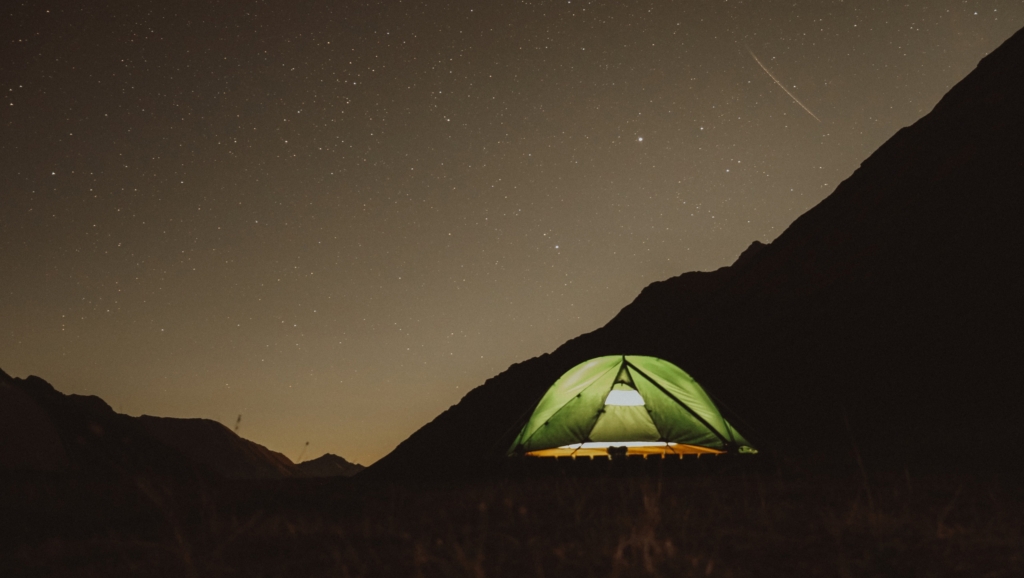 In the early morning, we were first met by frost sparkling on the grass, reminding us of the past cold night. It shimmered on the green-yellow grass with iridescent drops and slowly melted, illuminated by the warm rays of the rapidly rising sun.