Incredible Cappadocia
Cappadocia was a real discovery for me. This incredible place surprised us every day and opened up from a new side. Here it is very easy to move from the landscapes of the Wild West to the desert lands of Tatooine in one day and get lost among the volcanic rocks and dwellings carved into them. From the post-apocalyptic wasteland with retro cars rushing past and gangs of tourists on ATVs raising clouds of dust behind them, you can go down into one of the many valleys and suddenly find thickets of fruit trees with ripe and juicy fruits around, and after a pleasant and tasty walk, meet the sunset on top of an ancient cave fortress in the center of a no less ancient town.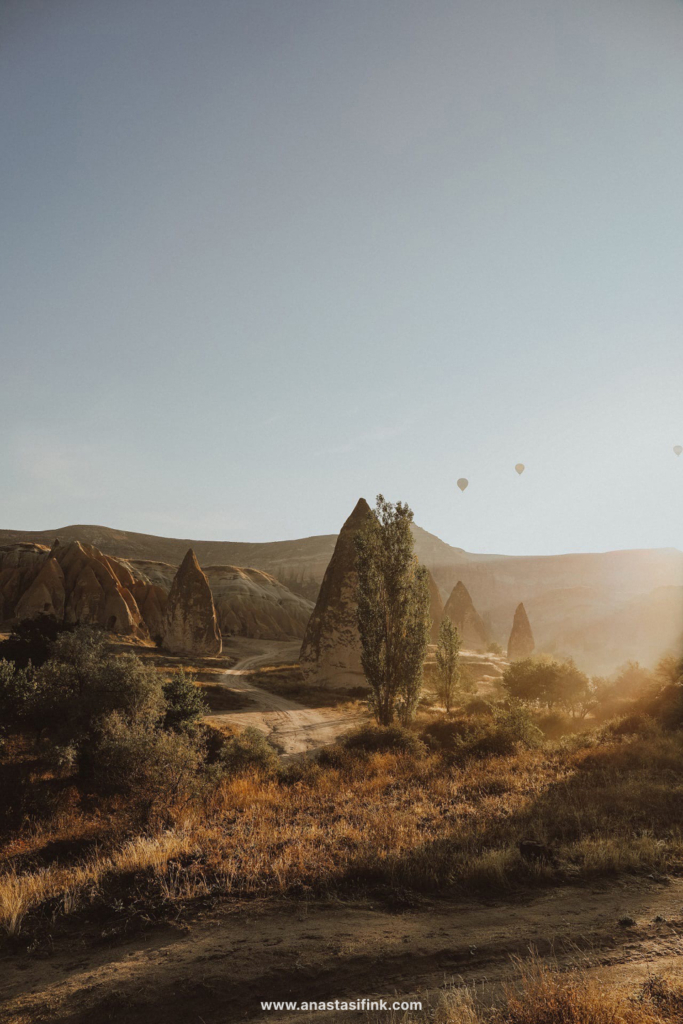 Morning light poured everywhere, penetrating the incredible volcanic desert with its rays. The sun slowly rose over the rocks, and all around us balloons hovered everywhere, shrouded in dawn mist. Everything that happened was like a fantasy movie.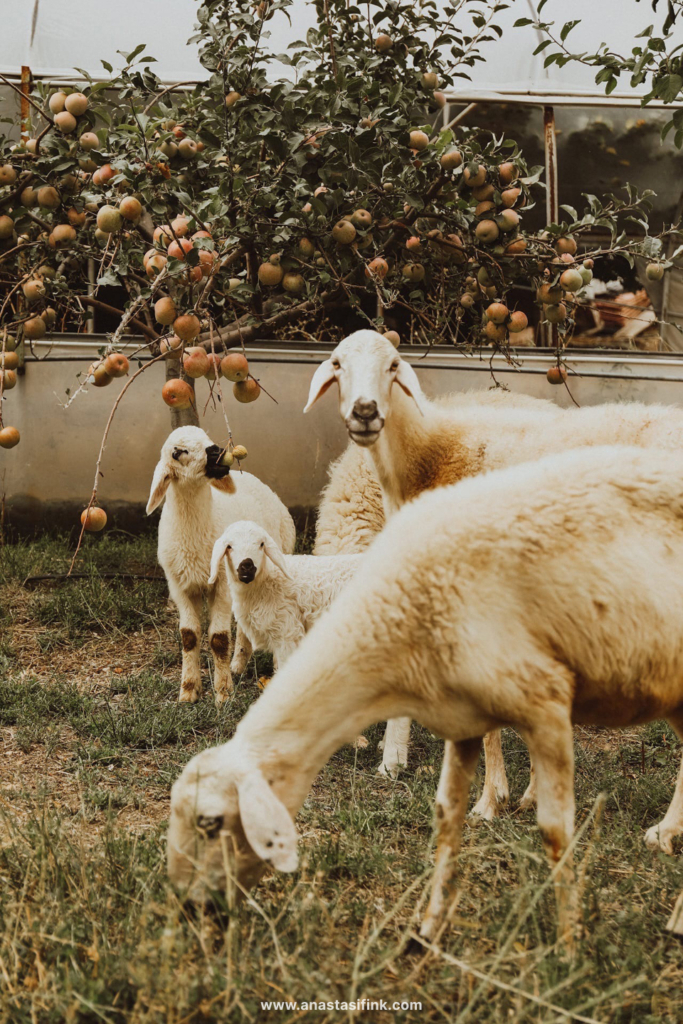 After a walk through the Valley of Pigeons, on the way to Uchisar, we found several small farms that nestled on the side of the road and met these incredibly cute sheep there. They were leisurely eating an apple tree in their yard and looked very carefree. You can understand them, apples on local trees are really very tasty 🙂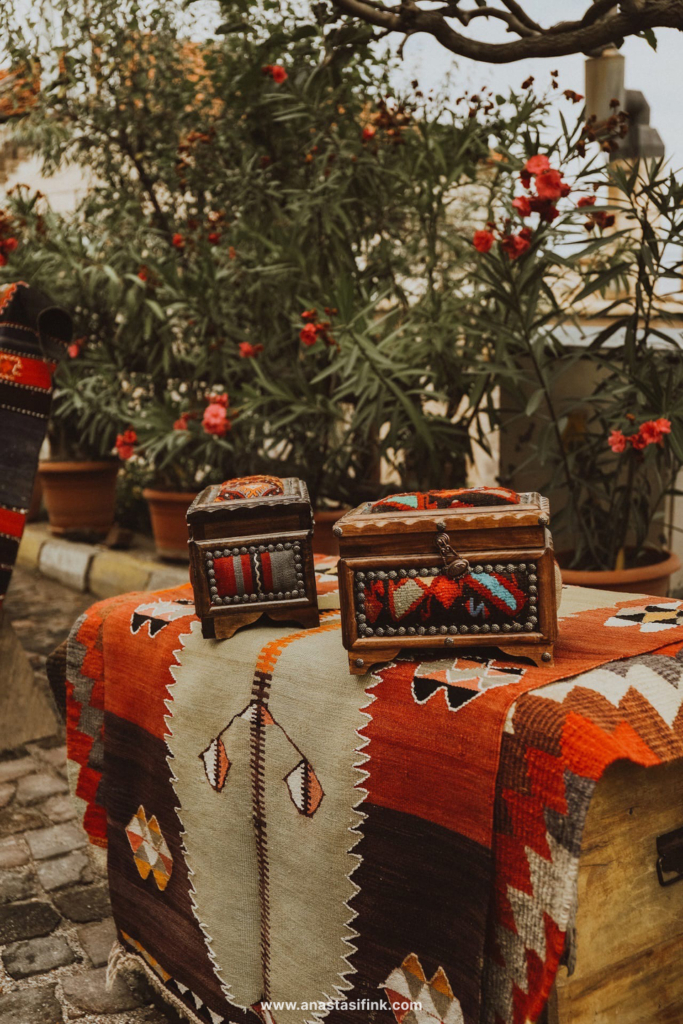 The hardest thing in Turkey is to hold back and not buy a carpet. Carpets are everywhere. Shops selling carpets are everywhere. The cute cats sleeping on these carpets at the entrance to these stores are also innumerable. So far, in some incredible way, every time I manage to escape from the charm of this carpeted paradise, but the thought does not leave me that someday, the next time I am here and there will be a place in my suitcase, without a carpet (and maybe not one) I will not leave this country 🙂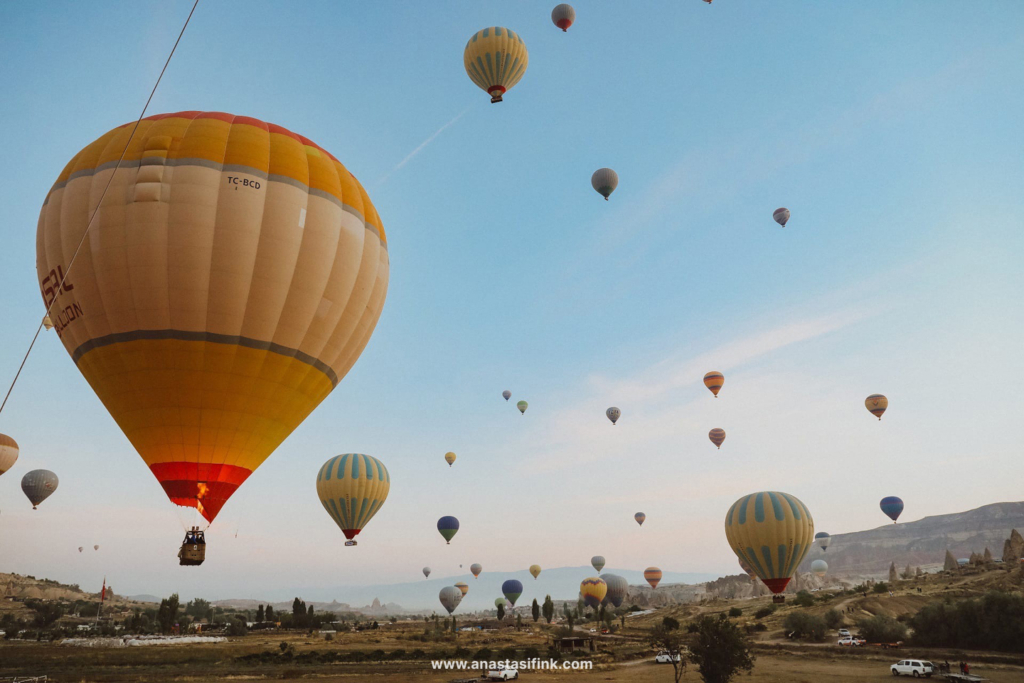 A huge ball filled with hot air smoothly lifted off the ground and we slowly floated forward along with dozens of the same giants around. Soaring in the predawn twilight, this majestic air flotilla seemed to have stepped out of the pages of a fairy tale novel. The balls slowly flashed from within, some of them had already rushed up, and our white-red giant was still only at a height of a couple of tens of meters. Cliffs with dovecotes and abandoned caves floated below, the feeling of the ongoing action completely captured us, the ball began to gain height and after a while we were already at an altitude of about two thousand meters … We peered into the horizon, examining the outlines of the Erciyes volcano and our faces were illuminated by the first the rays of the sun, the edge of which appeared from behind the distant mountains. Already almost a hundred balls hovered around, the burner flashed, dousing us with heat, the incredible lands of Cappadocia stretched below us. It was happiness.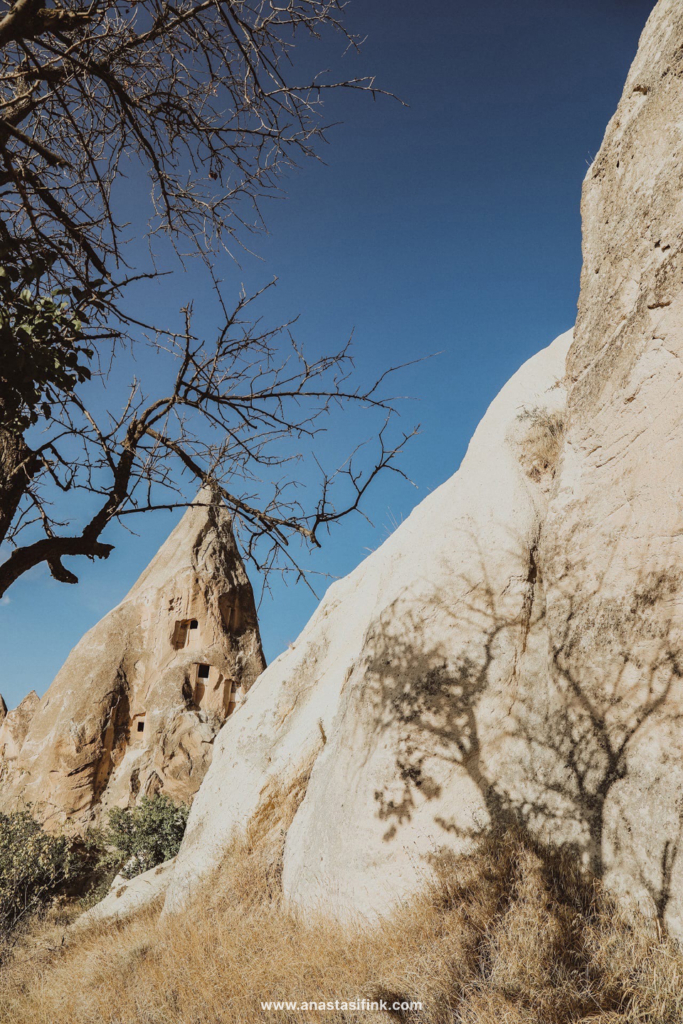 5 must-do things to do in Cappadocia:
Fly on the air ballon 🙂 To do this, come here for 4-5 days. Balloons do not fly every day, it is highly dependent on the weather and your flight can be canceled right before the start. Therefore, you need to come here for a few days to definitely get on the flight.
Overnight in a cave. Most importantly, make sure that the room you booked will be a cave. Many cave hotels build outbuildings, and a room can look like a cave, but it's not.
Eat in a cave. There are many atmospheric restaurants, which are also located right in the caves. Just try it 😉
Go to at least one of the valleys yourself. To explore the valleys of Cappadocia near Goreme, you do not need to take excursions and guides. All routes are simple and clear.
Meet the sunset at one of the observation points. It could be an observation deck in Goreme or a fortress in Uchisar… Or maybe you will find a good place yourself? After all, there are a lot of them 😉