Discover the Emerald Terrace of Ban Pa Pong Piang
Nestled among the lush mountain slopes of northern Thailand lies a true wonder: the enchanting rice terraces of Ban Pa Pong Piang. Stretching out in emerald green layers, these terraces offer a peaceful and serene view that will take your breath away. The golden ears of rice glisten in the warm evening light, making for a truly mesmerizing experience.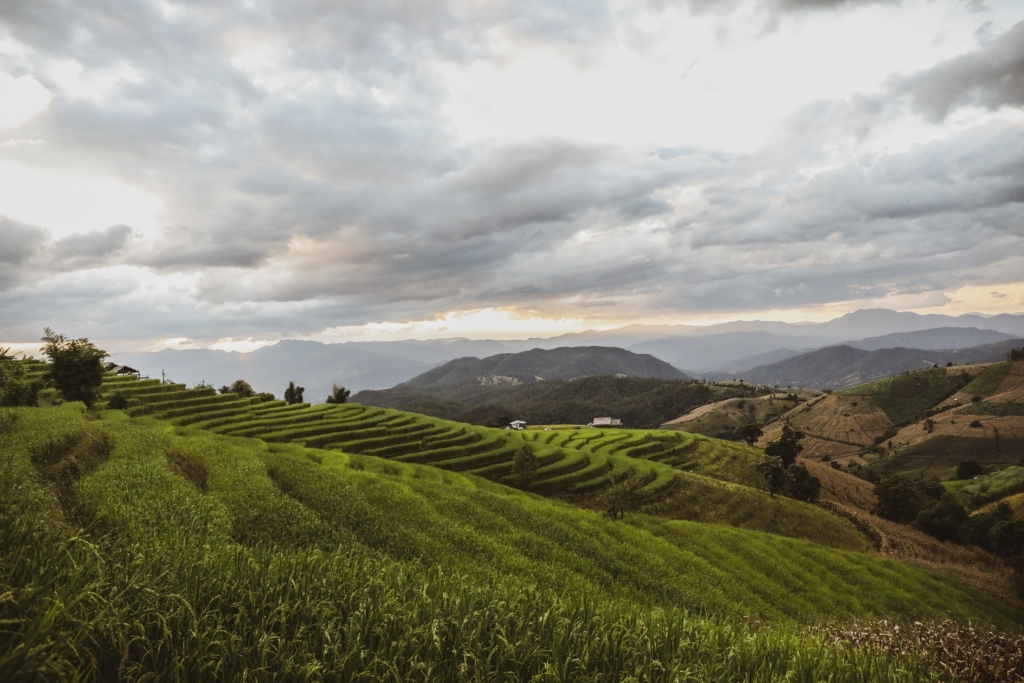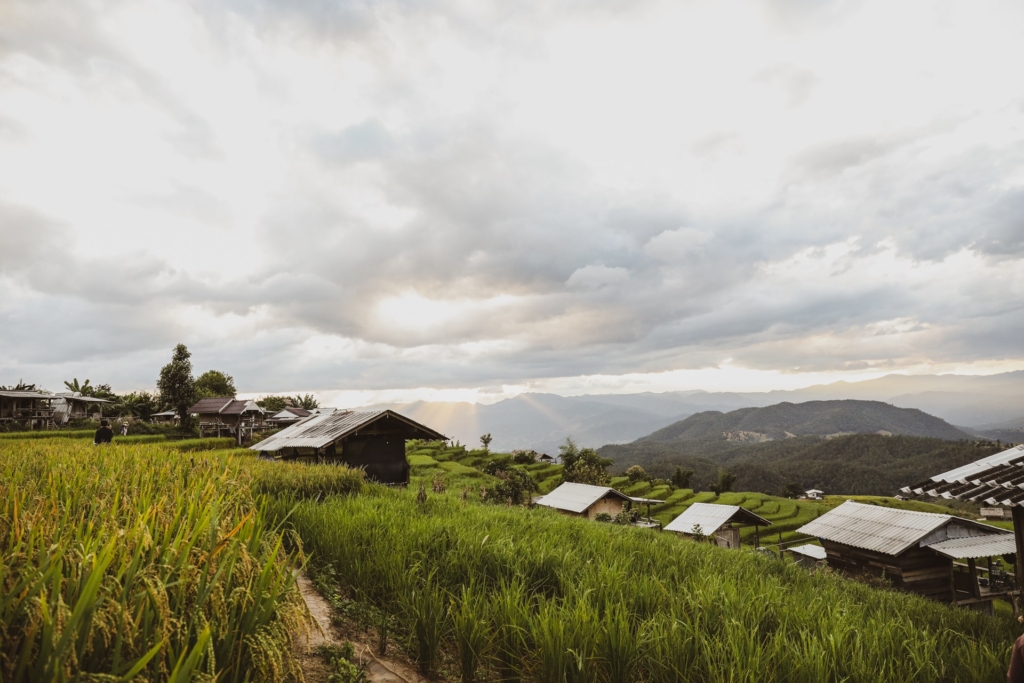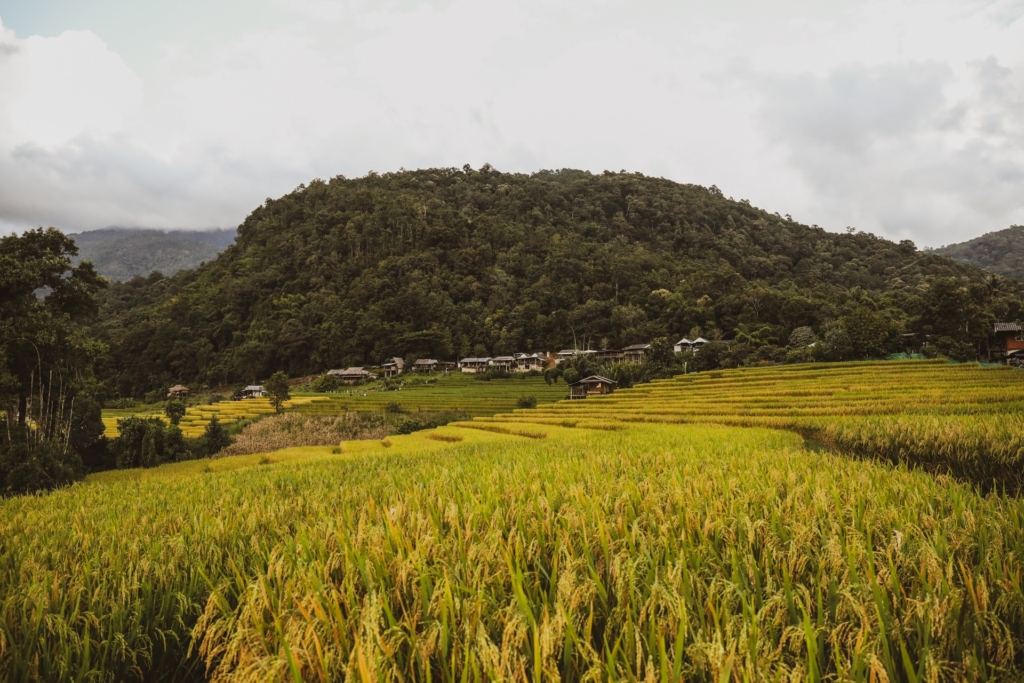 Located in the Doi Inthanon National Park, the best way to reach these rice fields is by car or bike from Chiang Mai. To fully appreciate the beauty of the terraces, plan to visit during the sunset and consider incorporating it into a larger itinerary that explores other parts of the national park. The roads within the park are well-maintained and comfortable to drive on day or night. However, the village's internal road is unpaved, so exercise caution if it has rained recently as the road can be slick.
Rice fields coordinates: 18.53036319388309, 98.44461759997898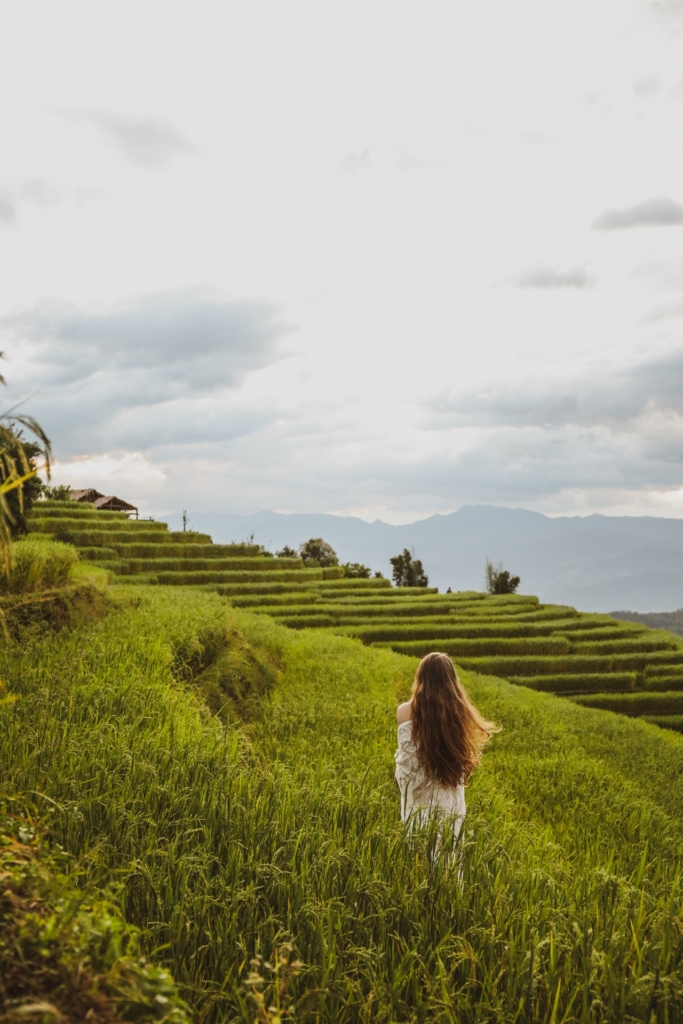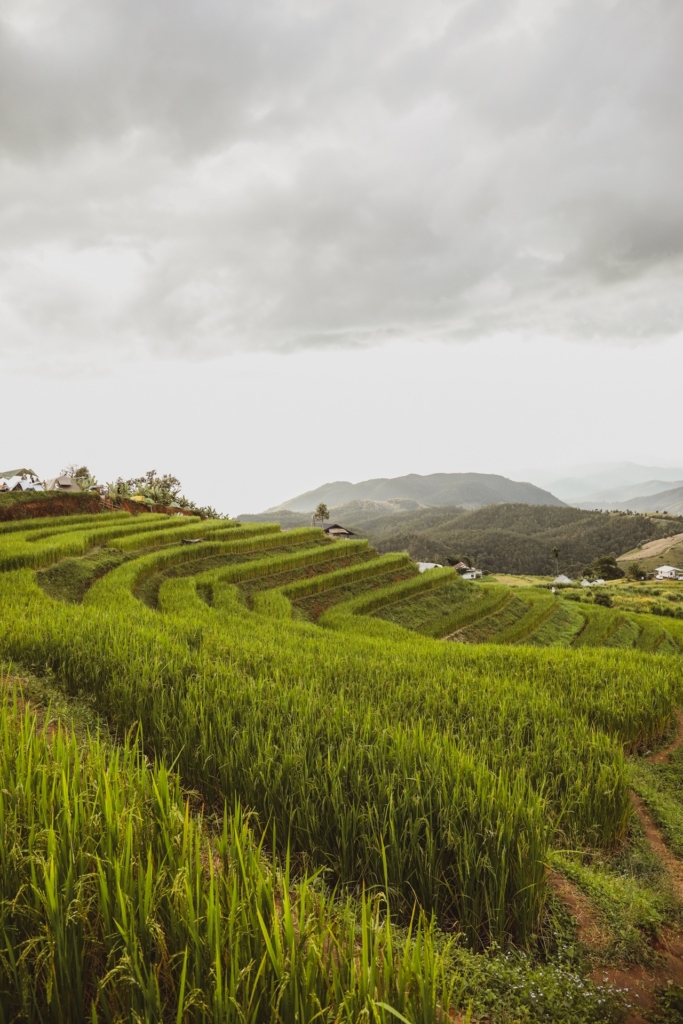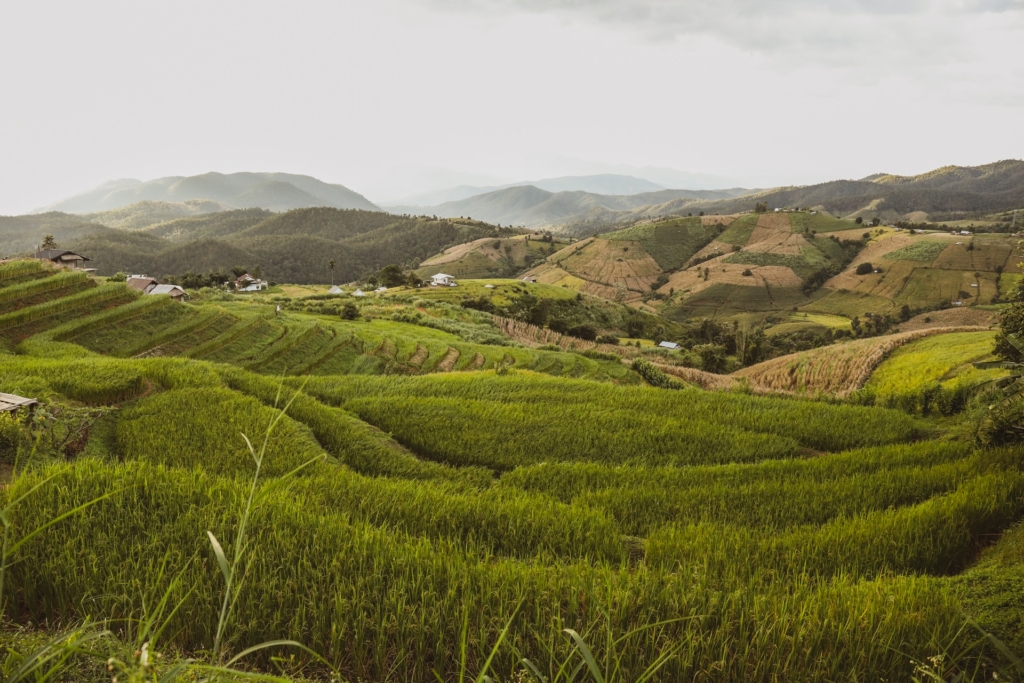 The rice growing season in the area begins in May, with the arrival of the first rains. At this time, the terraces are flooded with water and the rice seedlings are still small. The plants reach full maturity and lush greenery between July and September, during the peak of the rainy season. By the end of October, the ears ripen and turn a magnificent golden yellow, signaling the approaching harvest.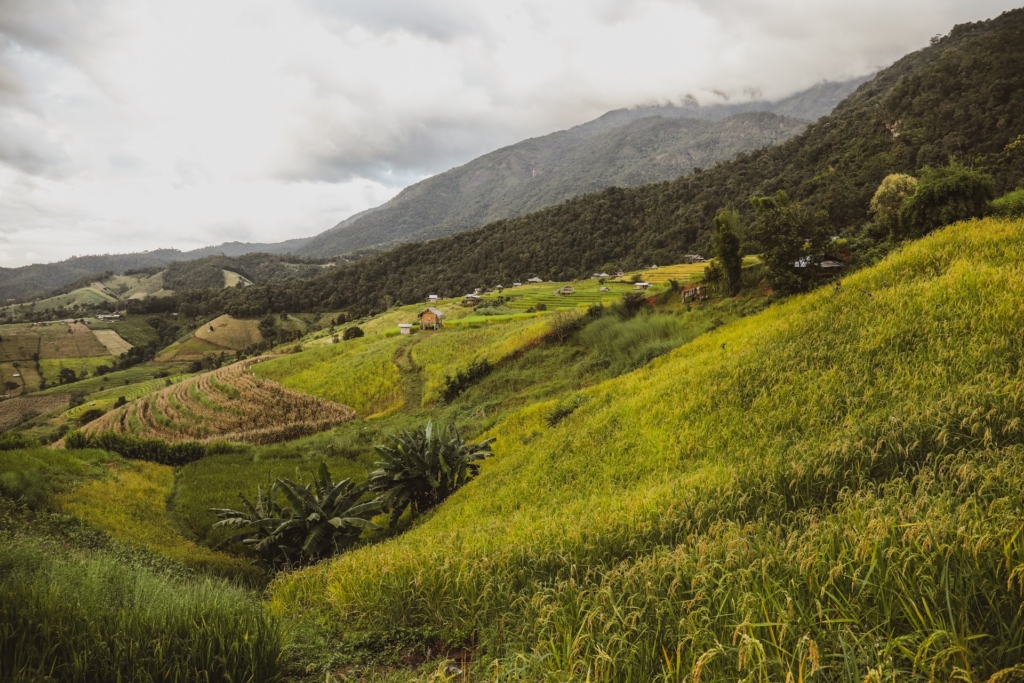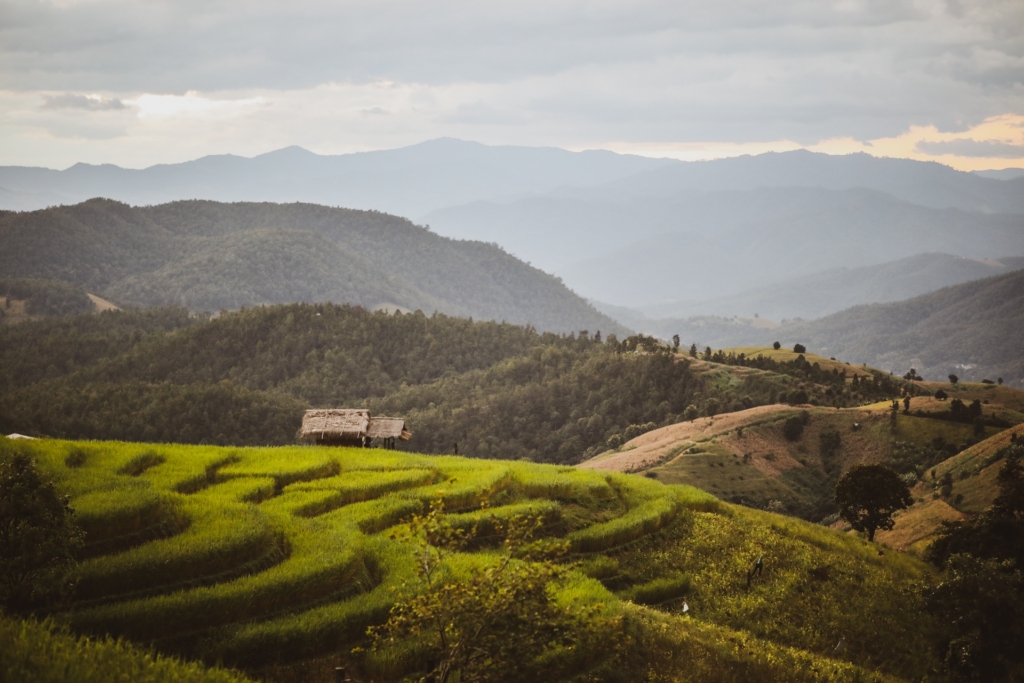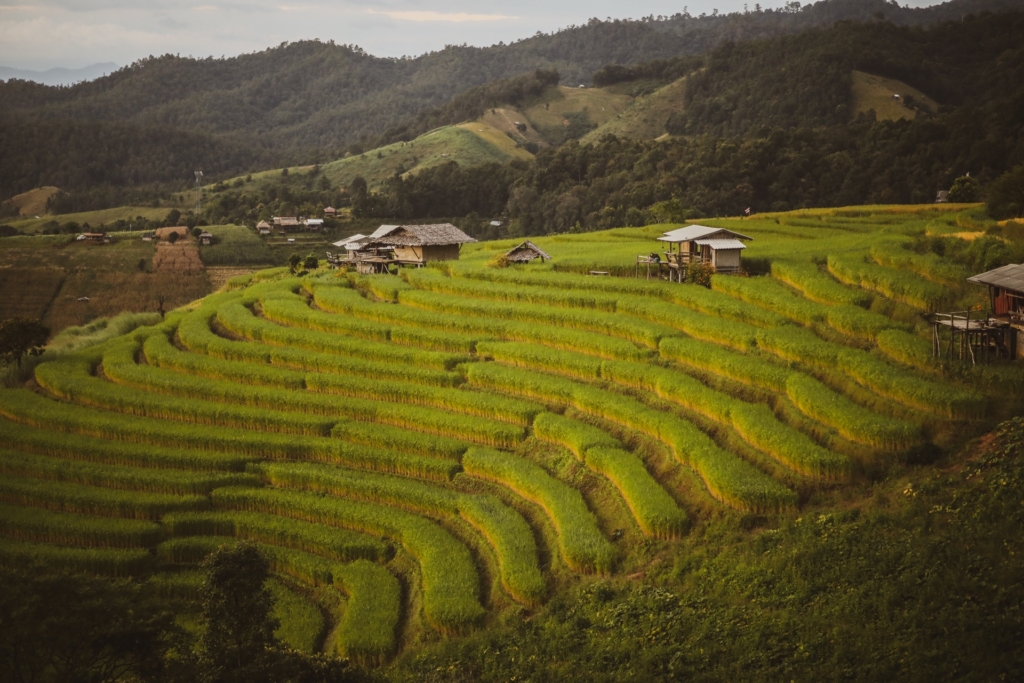 Accommodation options in the village include wooden bungalows available for rent. These offer the opportunity to spend the night with incredible views of the terraces and witness the beautiful sunrise and sunset. To avoid crowds, plan your visit during the week, as the village can get busy on weekends. Note that the bungalows may have limited amenities like electricity and hot water. But visitors come here for the awe-inspiring beauty of the terraces, not luxuries.