Chinese stories from Bangkok
We spent most of our time in Bangkok walking around Chinatown, exploring the many temples located in the area, and soaking up the local life, atmosphere, and rhythmic life of this part of the city. The streets, with locals gazing lazily at us during the day from their shops in which they spend their whole lives – bike shops, eateries, hairdressers, stores of everything, in the evening are framed by the lights of many street lamps and are flooded with an endless stream of people, and everything around turns into a feast for the whole world, from which there is no escape, and from the next tray with street food, waiting for us at every step, you can only escape on the soft sofa of a tuk-tuk, which, roaring with a motor, rushes forward past traffic lights, scooters , merging into bright spots of multi-colored signs, blowing hair with a headwind and taking away the heat of this exotic city that has accumulated during the day.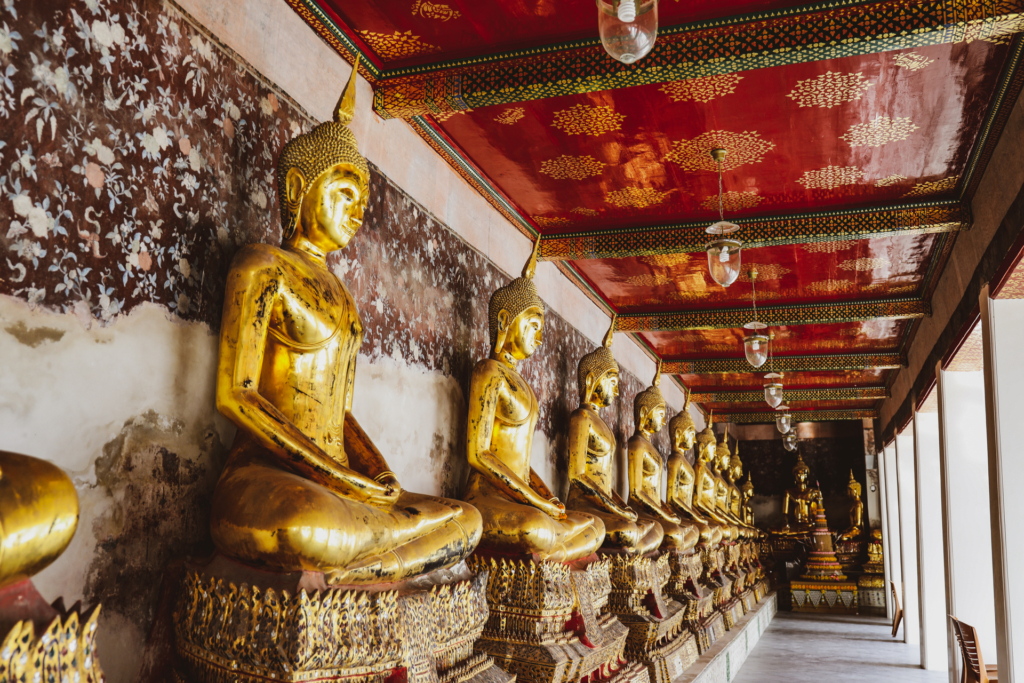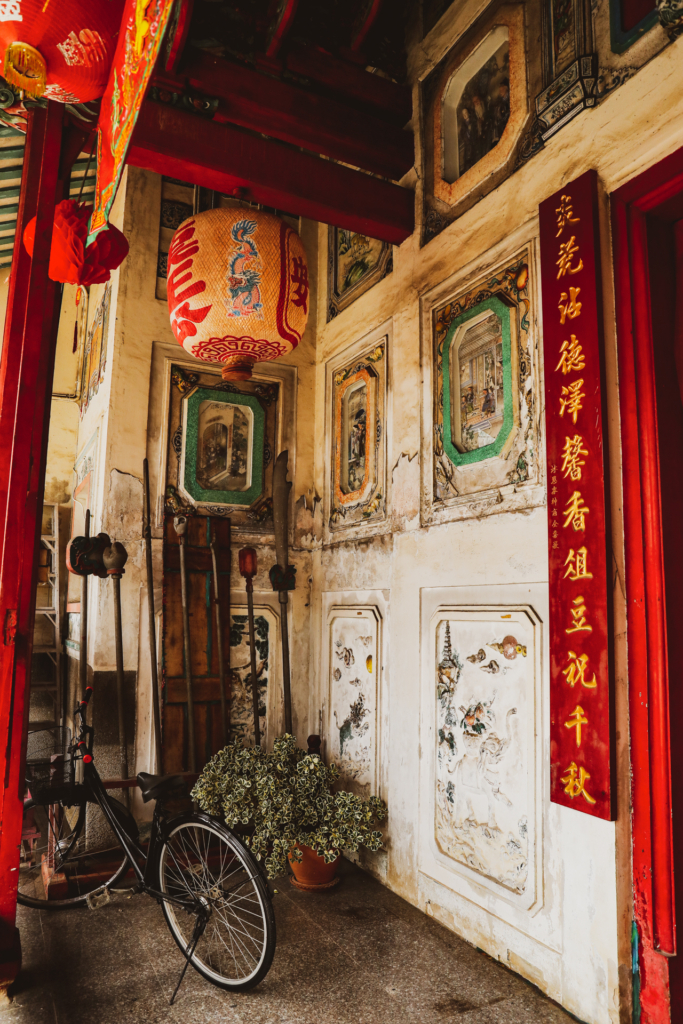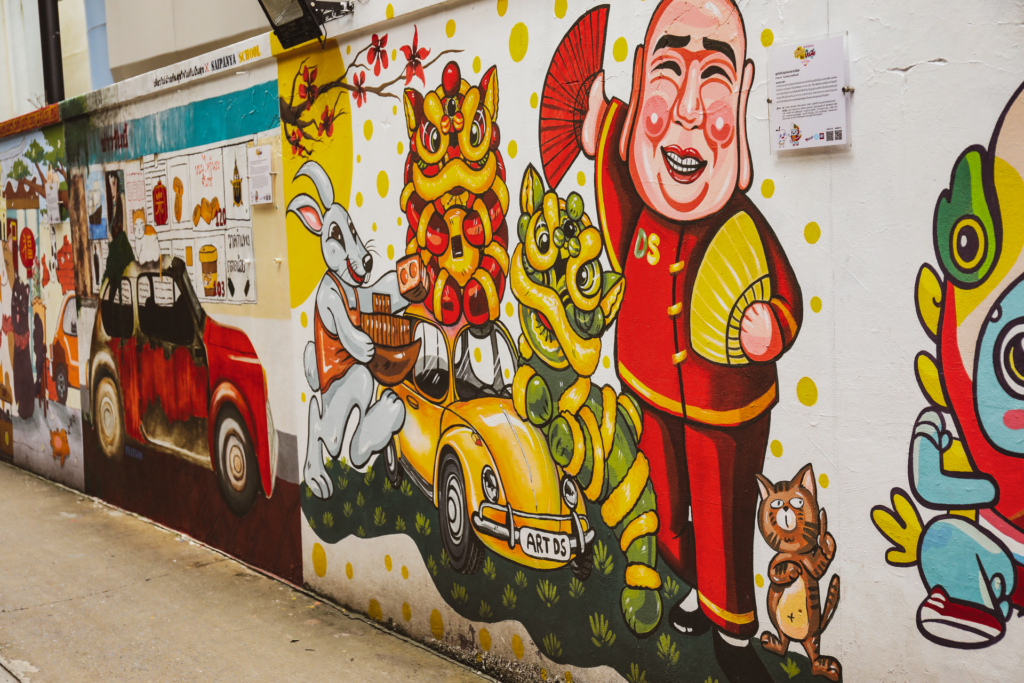 Talat Noi is the oldest district in Bangkok. Even before the founding of the city, the Portuguese settled here and later it was the first city port, and a landing place for immigrants from other countries. Subsequently, the Chinese began to settle here and various Chinese communities formed, and this area has still retained its culture, language, and national customs.
There is a lot of street art on the streets, a walk here is a real aesthetic pleasure. Now this area is a cultural attraction, where many foreign tourists and many locals flock to walk along these old streets, visit local authentic cafes, see preserved historical sights and simply immerse themselves in the atmosphere of old Bangkok.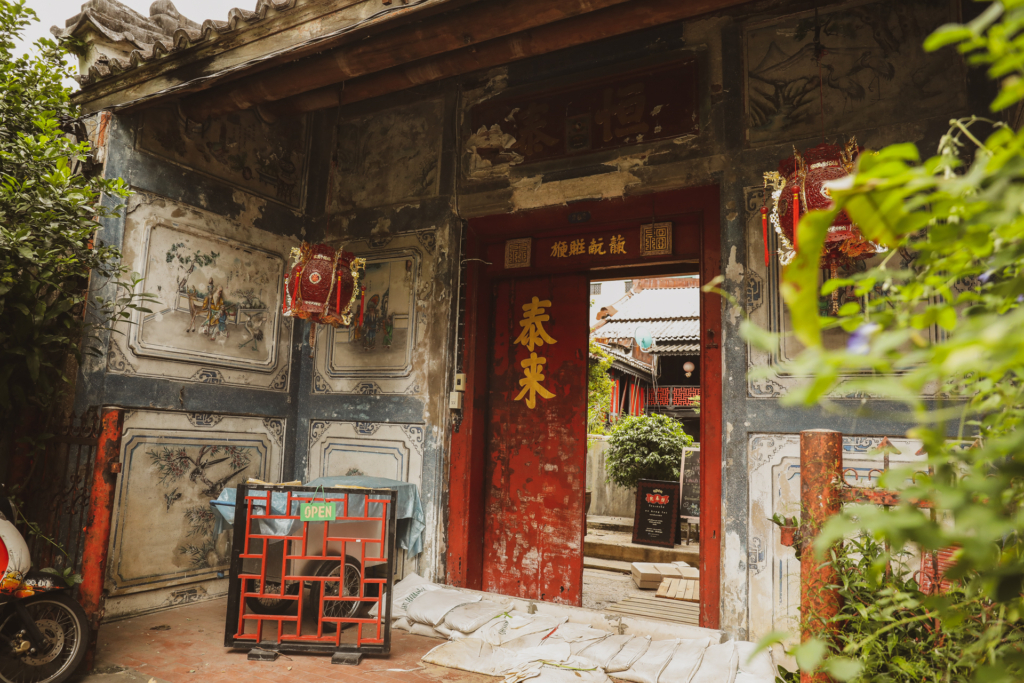 The So Heng Tai Mansion in Talat Noi is one of the few remaining 19th-century traditional Chinese houses in Bangkok. Claims to be the oldest private residence in the city. In the courtyard of the mansion, a large swimming pool was built in 2004, and now there is a diving school, the income from which allows the maintenance and support of this historical landmark.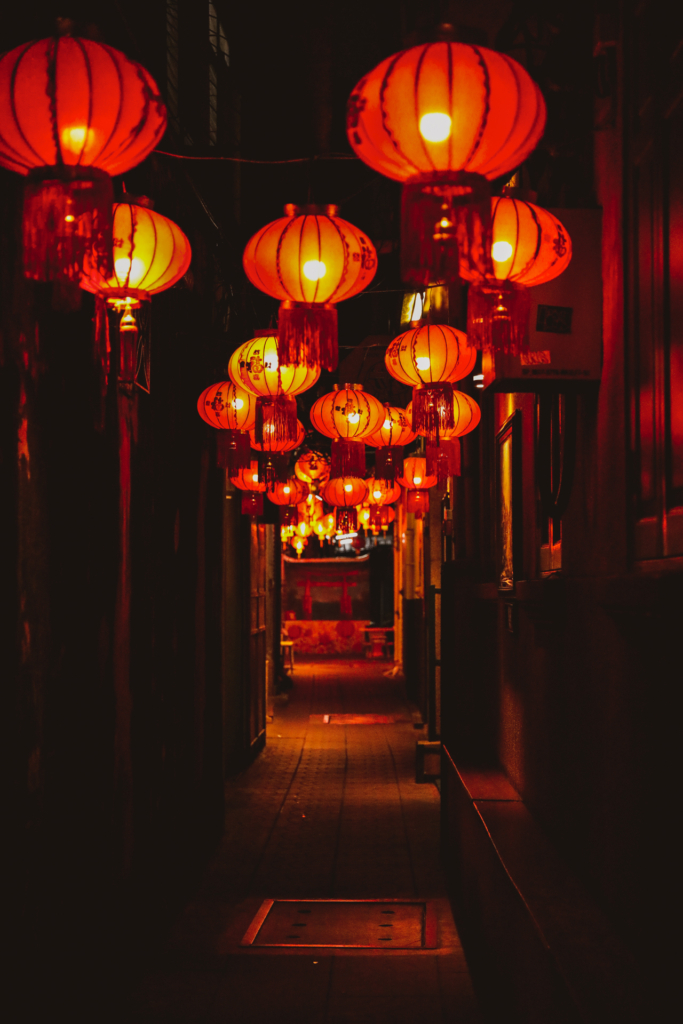 Walking along the Rop Krung canal embankment, winding between the many tables of small street cafes, we came across a narrow atmospheric street hung with Chinese lanterns. Having escaped to it from the cacophony of smells and sounds, we suddenly found ourselves in another, calm and very chamber space, in which the red light of these lanterns, dispersing the night twilight, fascinated the eye and plunged into some kind of indescribable mood, and gave a barely perceptible harmony and calmness. A little respite before diving back into the bubbling night streets of Bangkok.
To find this street, look for AMA Hostel Bangkok.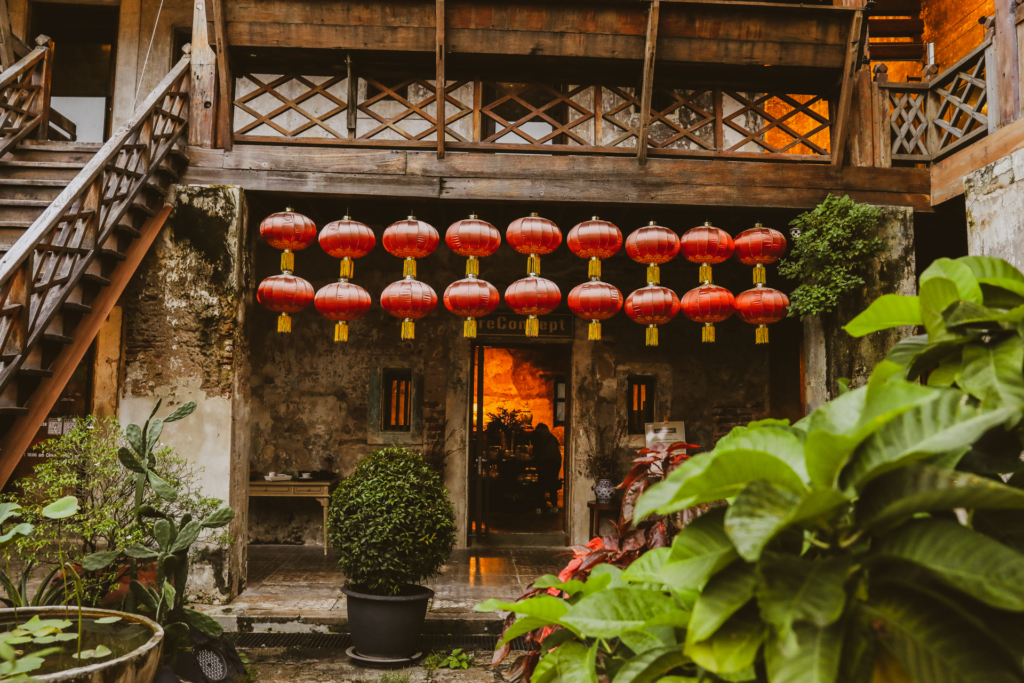 Lhong 1919 – almost two hundred years old building, formerly used as a port and warehouse. Ships from Malaysia, China and other Asian countries arrived here. Now it is an open public space in which there are many different handmade shops and cozy cafes. There are several interesting street art works, and also, something of the most valuable, ancient Chinese frescoes, fascinating with their grace, have been preserved here.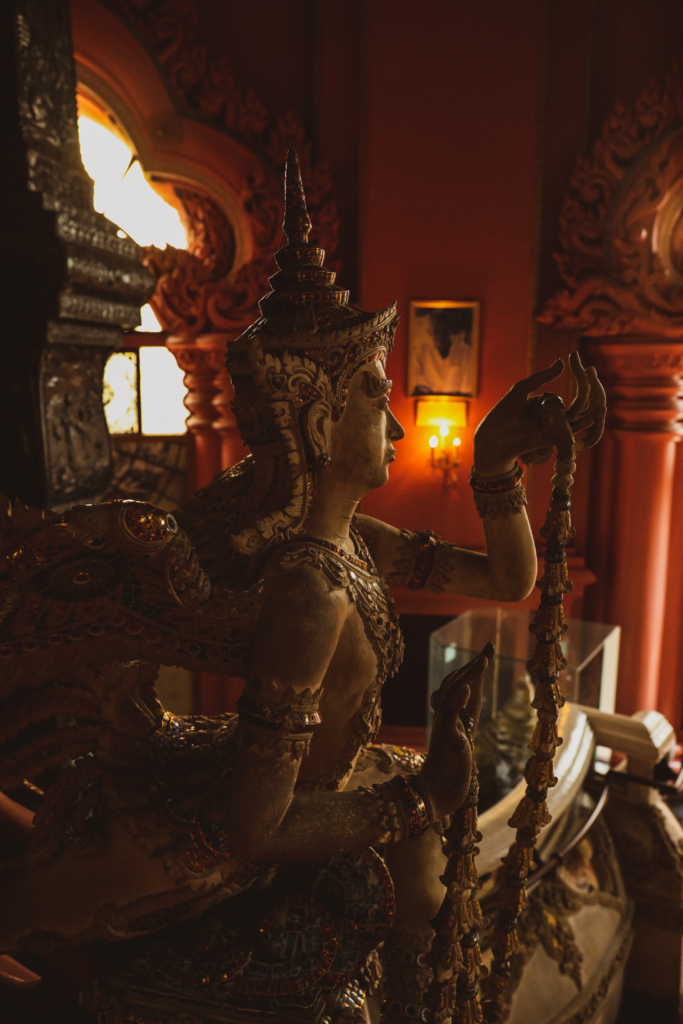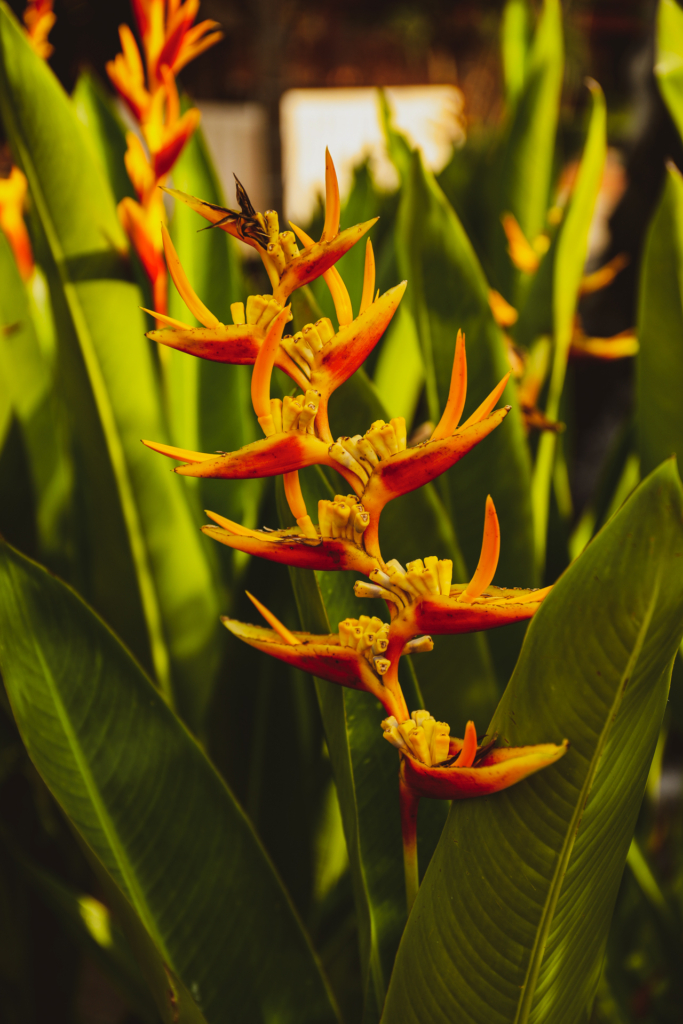 This is Heliconia – an exotic flower that from afar resembles a bird of paradise, which is also sometimes called crab claw, wild banana and parrot's beak. In Thailand, these flowers can be found everywhere, and you will definitely notice, even from afar, these unusual and graceful red buds.